PHH Solicitors offer specialist Employment Law advice and representation on the Fylde Coast and across Lancashire areas.
Should you experience a problem in the workplace, our specialist Employment Law department can offer advice, assistance and representation to you.
We cover all aspects of Employment Law and can provide a clear understanding of how the law affects you. We can also represent you at a tribunal, or take action against an employer on your behalf.
We offer a free initial consultation, where we will discuss your rights, and how we can help you to safeguard them. We will also explain the likely costs and funding options available.
We can offer advice and assistance with:
Contracts Disputes
Unfair Dismissal / Constructive Dismissal
Settlement Agreements
Discrimination Claims
Redundancy Claims
Restrictive Covenant Disputes
Request a Call Back
Make a quick enquiry below and one of our experts will call you back.
Why choose PHH Solicitors for Employment Law?
PHH Solicitors is a Lexcel Accredited Law Practice and dedicated to maintaining exceptional levels of client care. Established for over 30 years, we provide first-class legal advice and support for Employment Law for Employees who work locally around the Fylde Coast and North West UK.
We can help you with all employment law matters and wish to assure you that our Employment Law professionals are here to support, help and protect your best interests.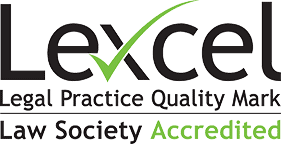 Get in Touch
Complete the form and one of our solicitors will get in touch to discuss how we can help. We will aim to respond within an hour.